About IUPR School of Law
The School of Law was established in August, 1961 in response to the growing need for lawyers in the Commonwealth of Puerto Rico. In its initial years, classes were offered only during evening hours, inasmuch as the demand for legal education was strongest among working and business people who were able to attend classes only after work. In 1965 the School started its own full-time day program to provide opportunity to all qualified persons willing to study law. Both programs, the evening and the daytime sessions, have been successfully developed since then.
Since the School of Law obtained authorization to operate by the Puerto Rico Council on Education and its accreditation by the American Bar Association, the School has directed its efforts towards the full compliance with commitments made to meet the highest standards for a sound legal education program in Puerto Rico.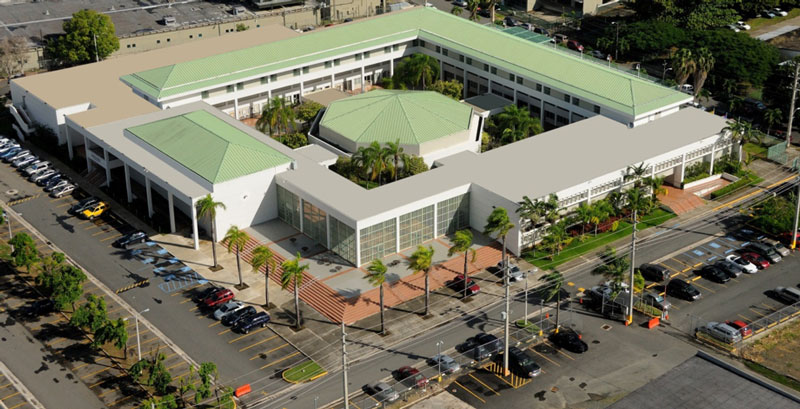 School of Law's Mission and Goals
Mission
To educate in the Law, to promote critical analysis, to develop necessary professional skills for the exercise of law, to foment the commitment with the ethics, justice, and service to the country in collaboration and interchange with communities of varied legal systems.
Goals
To develop professionals committed to justice, with the necessary qualifications for an ethical and competent performance in the legal practice.
To stimulate the study, research, critical analysis, and development of the Law in light of changes in society.
To provide, promote and facilitate excellent and continuous legal education for lawyers and professional from other fields.
To foster a culture of innovation, creativity, and openness in the learning context and the practice of the Law.
To promote a global vision of the Law and the exchange of experiences and knowledge with academic and professional communities of diverse legal systems.
About IUPR
Inter American University of Puerto Rico is a private, comprehensive, multi campus, non-profit, institution with a Christian heritage and an ecumenical tradition. The University offers undergraduate and graduate programs in the arts and sciences, as well as diverse curricula in professional and technical fields.
Through its commitment to excellence in education, IAUPR is the largest private university in Puerto Rico. Men and women from Puerto Rico, the Caribbean, Latin America, the United States, Europe, and other parts of the world, choose Inter American University for its well-rounded education that stresses high-level intellectual and practical skills in a wide range of professional and technical fields.
History and organization of the Inter American University
Inter American University was founded in 1912 as the Polytechnic Institute of Puerto Rico by the Reverend J. William Harris in San German, a small town in the Southwestern part of the Island. In 1956, the name of the institution changed to Inter American University of Puerto Rico. In 1944 the Institution became the first four-year Liberal Arts College to be accredited outside the continental United States by the Middle States Association of Colleges and Schools (MSA). This accreditation has been maintained since then. The educational programs of the University were also licensed by the Puerto Rico Council on Education and approved for the training of students under the various GI Bill programs and the Puerto Rico's Department of Education. All academic units are committed to get their graduate schools and programs accredited by their respective accreditation agencies.
Inter American University of Puerto Rico operates eleven instructional units spread throughout the island. The School of Law is located in the San Juan area.
The President of the Institution is Manuel J. Fernós, Esq. former Dean of the School of Law of the Institution. He holds a J.D. from the University of Puerto Rico and a LL.M. from New York University. He has completed the doctoral courses for the degree of Doctor of Law from Universidad Complutense de Madrid. He has received several recognitions and awards for his commitment towards legal and higher education.
About Puerto Rico
Puerto Rico brings you the best of the Caribbean: over 270 miles of white-sand beaches, balmy temperatures throughout the year (we never get into the triple digits), tropical flavors and rhythms.
The School is located in Puerto Rico, a Commonwealth of the United States of America. All Puerto Ricans are American citizens. The banking, postal and judicial systems, and communications, international transportation and commerce are under US federal laws and regulations. The US dollar is the official currency. Both Spanish and English are official languages. All major American airlines connect US mainland cities to Puerto Rico. We enjoy a tropical climate with average temperatures of 80º F in the coast and 70º F in the mountain region and have over 200 miles of beautiful beaches and the only rain forest within a US jurisdiction.
But did you know that, even among its fellow Caribbean islands, Puerto Rico stands out? Take a closer look at what makes our island special… even by Caribbean standards.
But did you know that, even among its fellow Caribbean islands, Puerto Rico stands out? Take a closer look at what makes our island special… even by Caribbean standards.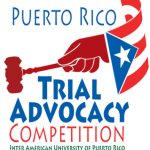 Our Students
On August 3rd, 2015, Inter American University of Puerto Rico School of Law welcomed its first class of students to its new Juris Doctor program in English.  Students from California, Florida, Connecticut, New York and Maine, among other states, have moved to Puerto Rico to study the U.S. Common Law.  Students from Puerto Rico who, because of their background, feel more comfortable studying in the English language, have also enrolled in the new program.  After completing their studies, they will be able to take the bar exam in any State or territory of the United States.
The main aim of the program is to increase diversity in the legal profession in the United States, particularly after affirmative action programs have been put into question by opinions such as Schuette v. Coalition to Defend Affirmative Action, issued by the Supreme Court of the United States in April of 2014.
When asked about their motivation for studying law at Inter American University of Puerto Rico School of Law, students responded:
«I am the only student in my J.D. English program from Los Angeles. As one of the few persons of Puerto Rican descent in my neighborhood in Los Angeles, going to law school at La Inter allowed me to reconnect with my roots. Further, studying at La Inter has allowed me to fuse this personal goal with my professional one of becoming an attorney.»
-Andrew Brendon Ojeda Morales
"I chose Inter Law School and its JD Program in English because it is a historical movement for the future education of law students that study here in Puerto Rico and head out towards the US, and brings international students from all over to the island…"
-Herson Guerrero
"The ABA approved J.D.in English program will pave the academic path for students like myself who now have an opportunity that competes with any law school in the continental United States. I am very honored, privileged, and grateful to…all our fine professors for this historical breakthrough in Puerto Rican academics. I recommend this world-class program to anyone…"
-Marvin L. Martínez
"Choosing Inter American Law School came after consideration regarding where I want to be and who I want to help. I like the variety of opportunities available to develop your particular interest in the law, as there is always something to do and learn. The world is changing and it is good to have visionaries that are responding to society's current needs for access to justice."
-Sheily Virella
"My adventures in life have led me to Puerto Rico. I moved here about a year and a half ago and I plan to stay. I have always wanted to study law. Unfortunately, Puerto Rico did not have a law school to accommodate my lack of knowledge and practice of the Spanish language. Now that Inter American University School of Law in San Juan, Puerto Rico has an ABA approved law program in English, I have the opportunity to fulfill my wishes of becoming a lawyer and I can aspire to become the person I want to be. The students and faculty are welcoming, the education is affordable, plus we live in the Caribbean."
-James Beckwith
"The students and faculty at the Inter American Law School have truly welcomed our program with open arms. This has made the transition into Law school much more comforting and enjoyable. I am grateful for this opportunity."
-Tavi Dressler
"This program is the challenge I've waited for all of my life. The Inter American University School of Law has offered me the opportunity to study law on the island of my parent's birth and in my first language of English! I will be educated and trained to stand for the «Bar Exam» in the state of my preference. I'm so grateful that IAUPR has this incredible idea!!!"
-Vivian Rodríguez
"When you ask why would an international ballerina who graduated from University of Michigan at the top of her class decide to go to law school in Puerto Rico, the answer is a simple one, passion for her people. Growing up with Puerto Rican blood running through my veins in New York without full knowledge of what it means to be Puerto Rican left a void in my life that is being filled by the Inter American Law School. The professors and fellow students could not have been anything further from the cutthroat environment that engulfs many stateside schools. I have been touched by the professors and embrace of the students in just my first year. The Inter American Law School permits me to grow as a law student and to gain my Latina voice."
-Samantha Parisi-Esteves
With this program Inter American University of Puerto Rico School of Law places itself at the forefront of legal education in the United States and Puerto Rico.  For more information about the program, please contact  admisiones@juris.inter.edu
Physical Facilities
The School of Law is located in Hato Rey, San Juan, capital of the island. Hato Rey hosts the island's banking district, governmental offices, colleges and universities, diverse restaurants and the biggest shopping mall in Puerto Rico, Plaza Las Américas. Also, there are multiple residential areas around campus.
The almost 110, 000 square feet School of Law building includes the following facilities: thirteen classrooms, four seminar rooms, library, library personnel lounge, Legal Aid Clinic, full-time and adjunct faculty offices, faculty secretarial services unit, faculty library, faculty conference room, faculty lounge, Continuing Legal Education Program office, Law Review offices, career placement office, student organizations offices, administrative offices (Dean's office, administration, admissions and student affairs, and registration), Human Resources office, Alumni and External Resources office, Doctoral program offices and an office for the Religious Life Program. It also has a Student Center, cafeteria, bookstore, printing or reproduction office, auditorium, administrative personnel lounge and parking. The site has been properly landscaped in order to achieve a sense of serenity and beauty compatible with the buildings functions.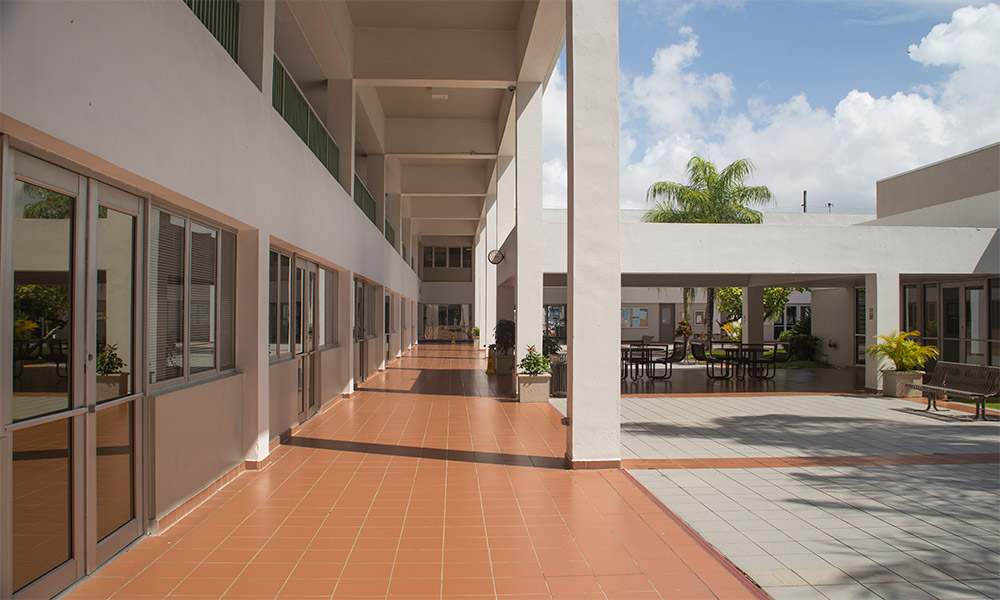 Inter American University of Puerto Rico School of Law launched a unique program during the Fall of 2015 : a Juris Doctor taught in the English language geared towards enhancing inclusion and diversity in legal education and within the legal profession. The lack of diversity in legal education in the United States has had a negative impact not only for students from minority groups who are excluded from joining the legal profession. It has also affected "access to justice" in a myriad of ways due to the fact that their perspectives and life experiences are not adequately represented in Law.
The program will be tailored to students from diverse backgrounds, particularly to Latinos and Latinas. Students will receive particularized attention in small classes combining doctrinal and clinical courses to address some of the challenges facing the legal profession today. Emphasis will be given to preparing students in acquiring the theoretical and practical skills needed in order to address some of challenges that the legal profession currently faces in the United States.
Inter American University of Puerto Rico School of Law has an innovative pedagogical approach in line with the most recent recommendations by the American Bar Association and the Carnegie Foundation regarding the inclusion of experiential learning approaches within legal education. It is part of a century old, island-wide, university. Its low cost, compared to that of the majority of the law schools in the United States, makes it an attractive option.
Inter American University School of Law is fully accredited by the American Bar Association and the Middle States Commission on Higher Education. Most of its faculty members hold an advanced or doctoral degree in law, from prestigious universities in the United States and around the world, such as Yale, Stanford, Harvard, Columbia, N.Y.U., Chicago, Berkeley, Georgetown, U. Penn., Purdue, Tulane, L.S.E., Universidad Complutense de Madrid, Universidad del País Vasco, and the University of Stockholm, among many others. Our alumni have pursued post J.D. studies in the best schools of law and occupy important positions in Puerto Rico and the continental United States.
The School offers a wide variety of opportunities for students to participate in clinical tutorials, internships, national and international moot court competitions and international exchange programs, in keeping with its tradition of privileging experiential learning and offering opportunities to explore cultural diversity.
Last but not least important, students will have the opportunity to enjoy everything that the Caribbean has to offer in the capital of an island blending the African, Taíno and Spanish heritages in a friendly, warm and inclusive atmosphere.
Come, join us, and be a part of history. ¡Te esperamos!