La Facultad de Derecho está comprometida con el bienestar de nuestras y nuestros estudiantes.  Contamos en nuestro recinto con un gimnasio, un Centro de Estudiantes, un área de exposiciones de arte.  Además, nuestro recinto cuenta con un hermoso patio interior, dos terrazas y un teatro con capacidad de más de trescientas personas.  Todo ello, promueve un ambiente propicio para el estudio del derecho y una sana convivencia.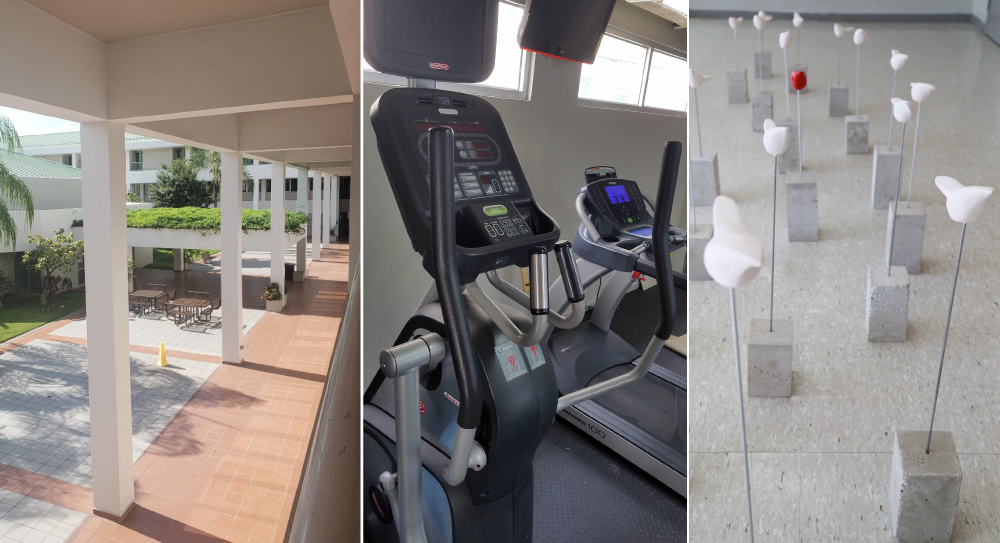 Compartimos con ustedes consejos para el bienestar mental y emocional en estudiantes de derecho, recursos para enfrentar el uso y abuso de drogas, alcohol y tabaco e información sobre planes médicos en Puerto Rico
---
Servicios para situaciones de emergencia:
Programa de Asistencia Nutricional, https://servicios.adsef.pr.gov/views/programa/programaAsistenciaNutricional.aspx
Supplemental Nutrition Assistance Program (SNAP), ADSEF (pr.gov) ; Students | Food and Nutrition Service (usda.gov)
Comedores Sociales, https://www.comedoressocialespr.org/
Mercados Familiares, https://servicios.adsef.pr.gov/views/CalendarioMercadoFamiliar.aspx
Iniciativa comunitaria, https://www.iniciativacomunitaria.org/
Administración de Veteranos, www.va.gov/HOMELESS/docs/VA_Homeless_Brochure_General_Spanish.pdf
United Way of Puerto Rico, https://unitedwaypr.org/2-1-1-puerto-rico/
Violencia de género: https://www.mujer.pr.gov/
Líneas de Apoyo y Centros disponibles: https://lineapas.assmca.pr.gov/kb-article?id=d729addb-13db-e911-9156-005056a31e72
Suicide and Crisis Lifeline: https://www.fcc.gov/988-suicide-and-crisis-lifeline
Prevención de Suicidio y Crisis
Si usted es estudiante de la Facultad de Derecho y se encuentra en una situación de emergencia alimentaria, económica o de vivienda puede comunicarse con nuestra Oficina de Consejería, consejeria@juris.iner.edu o con nuestro capellán el Dr. Luis Borri a lborri@juris.inter.edu. Si está sufriendo una situación de violencia de género puede comunicarse con decanato.estudiantes@juris.inter.edu.
---
Planes médicos